I'll be making these P64 IWB's with 2 adjustable heavy duty black snap straps to order. These holsters are made from
7-8 oz
hide and are hand saddle stitched for strength. The pistol rides high enough for a sure grip but low enough to conceal perfectly.
Choose leather colors: saddle tan (pictured), dark brown or black.
Choose thread color: white or black
$55 shipped (USA only)
I can accept -
Extra straps $10 shipped (attaches with a phillips head screw)
<s>Email me:
p64@insightbb.com
</s>
Order here:
www.usgunleather.com
Thanks!
NEW! MARPAT finish!
*Edit*
After several trials with the 7-8oz leather, it's become apparent that this design does not require a mouth band. From now on, holsters will be produced without the band as seen in the photos below.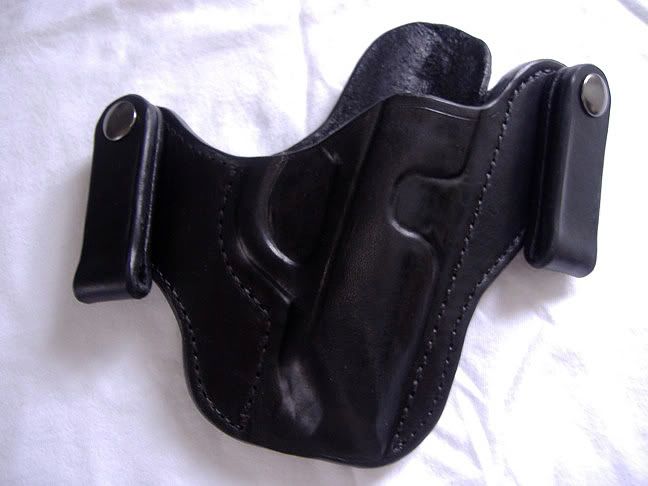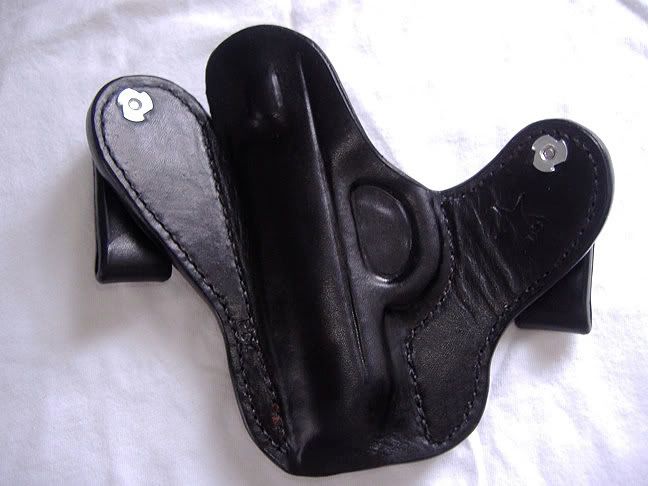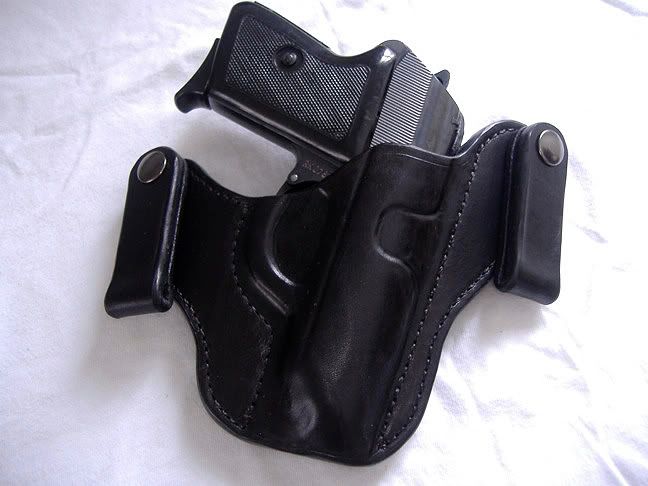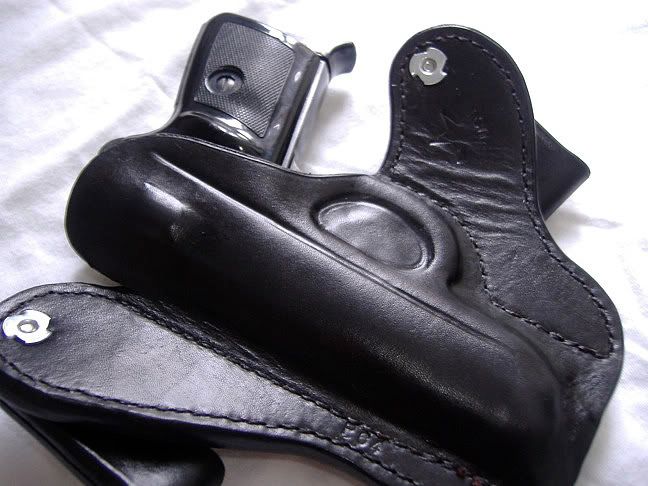 // Holster to show new marpat finish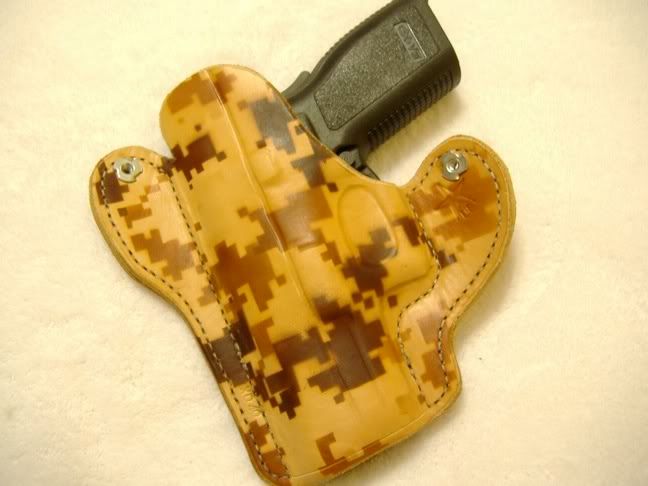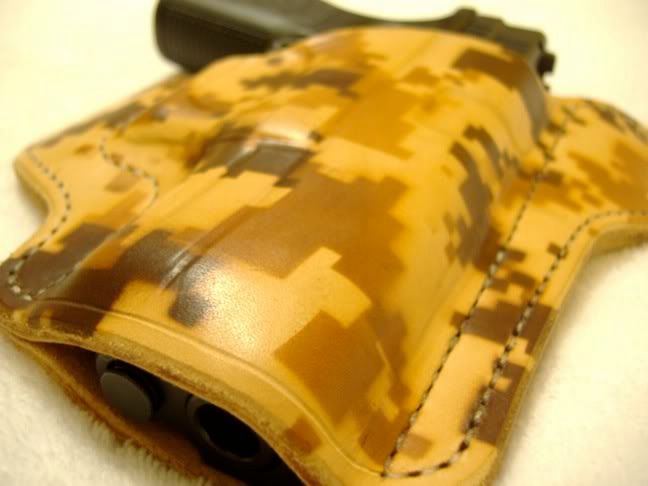 // older design photos to show available colors/thread