Finally finished my FEG AP22 project.
Hungarian Marschal grips for a gun made in Hungary. It seems only fitting.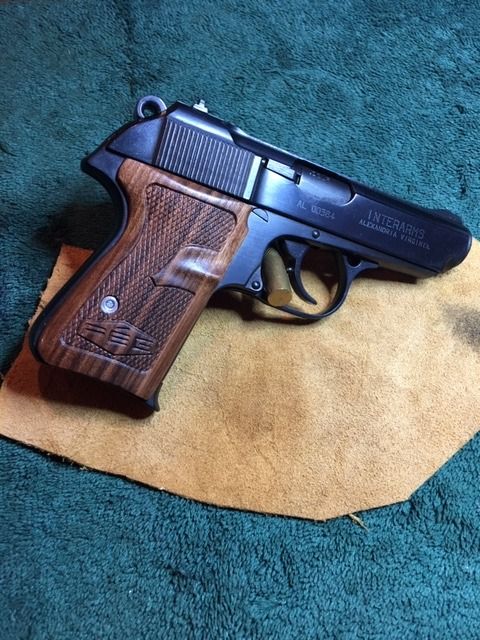 This gun started out as a great shooter but with a lot of external wear.
I only had one magazine so I thought if I could get one or two more, I would get the gun refinished and keep it forever since after that I would have doubled my money in it. The magazines are the best made .22 cal magazines I had ever seen. I finally found two extra magazines so off to the gunsmith it went. (I now have 4 complete magazines plus enough parts to make a 5th one,)
CLOSE UP OF A MAGAZINE: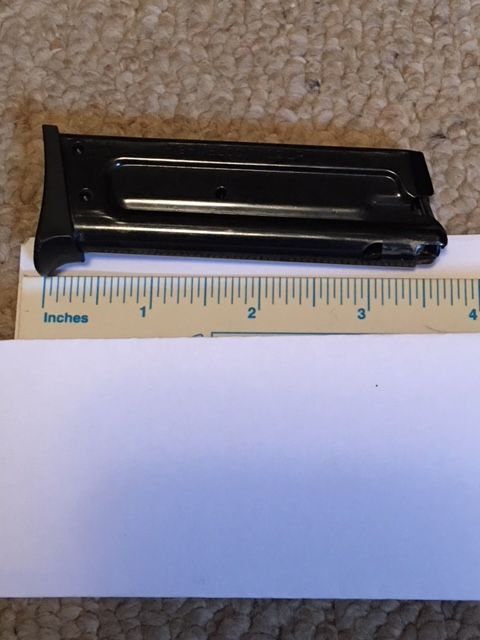 A lot of details were buffed out but it could not be helped since the finish was in very poor shape.
I ordered a set of Marschal Grips, originally slatted for my FEG SMC .380. But I decided to put them on the AP22 due to the thumb rest. After 3 – 4 months, they finally arrived. They fit perfectly on the AP22.
This gun is really great and goes well with my Walther and FEG collections.
Trooper Joe